> In a move which has been speculated and assumed by many, Sega announced the forthcoming release of Phantasy Star Universe for Microsoft's Xbox 360 gaming console. Now, PSU is scheduled for a fall 2006 release on Xbox 360, Playstation 2 and PC. PSU is an action/RPG that features a full offline single-player adventure, as well as an expansive online multiplayer component on Xbox Live.


Sega's Phantasy Star Universe
> The powers that be at Sega have finally confirmed what everyone knew was completely logical. PSU ought to be a perfect match for the excellent online gaming experience we all know is available on the Wundermachine. Kudos to Sega for not limiting this game to just one (obsolete) console (PS2).

Sega's Phantasy Star Universe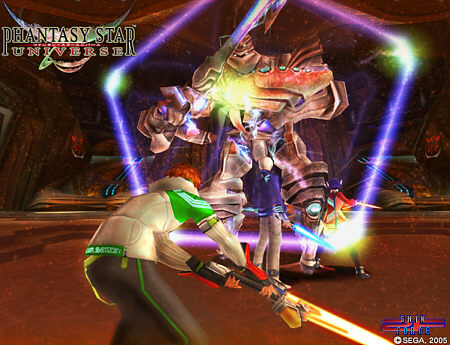 ~Shinobi~
Source: PRO-G