> Experts predicted the Microsoft Xbox 360's price would drop after Sony's big E3 announcement. They were correct. As of August 12, 2007, all three Xbox 360 consoles had a price reduction. The Xbox 360 Elite, Xbox 360 Premium and Xbox 360 Core systems were discounted by $30, $50 and $20 respectively. Check out the latest offering from Circuit City (below).


Microsoft Xbox 360 ad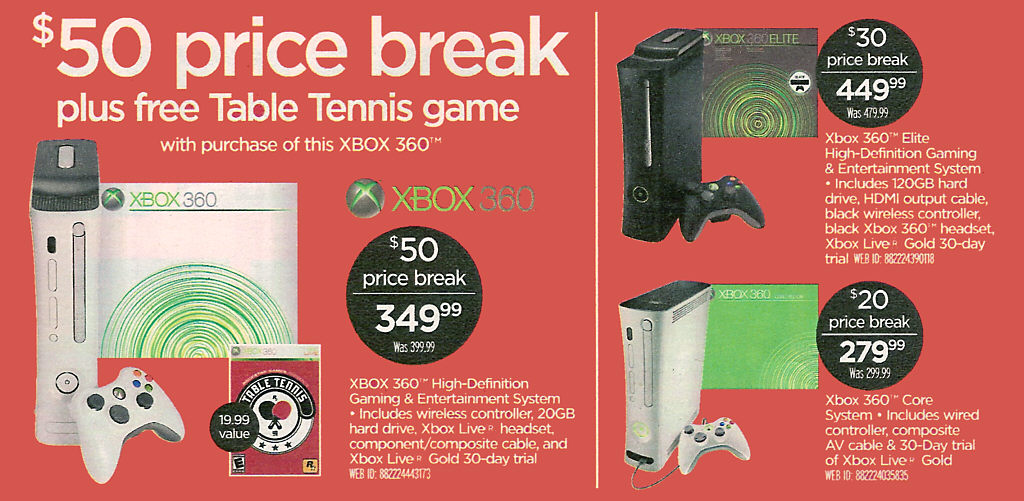 > It remains to be seen whether this move will solidify Microsoft's lead, or merely slow down its competitors. At any rate, for $279, $349 or $449, you too can own a High Definition gaming system.
~Shinobi~
courtesy: Circuit City